The Newton EV Task Force supports the Newton Climate Action Plan and has partnered with Green Energy Consumers Alliance, a local non-profit, to make it easier for YOU to drive electric! Click the below topics to learn more.
Already ready to check out what's available at local dealerships? Check out Green Energy Consumers' Drive Green program right away.
Why Your Next Car Should be Electric?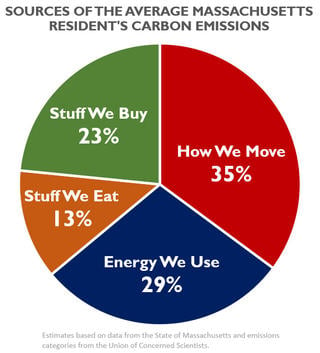 Source: Mass Audubon.
What is the Lowdown on EVs?
How to Purchase an EV?
Action to Spread the Word
Contact us with Your Questions - We are Happy to Help!