Find installers & compare options with advice from unbiased experts at Abode.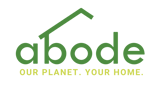 ---
For Rhode Island residents and businesses, sign up for free consultations and quote comparison reports at: https://cleanheatri.com/.
---
For Massachusetts residents, Green Energy Consumers has partnered with Abode Energy Management to provide:
A FREE list of vetted heat pump installers in eastern Massachusetts. (West of Worcester residents, can find installers through Mass Save.)
Independent expert advice on heat pumps for your home. This virtual consultation costs $150, and is well worth your time when contemplating a heating system upgrade.
Side-by-side quote comparison so you get the best bang for your bucks. Get 50% off this invaluable service, making it just $75.
Register to take advantage of these services!